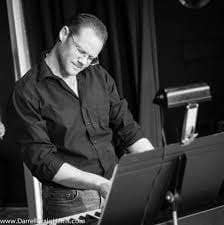 Pianist / Keyboardist / Vocalist / Musical Director
One of the most requested accompanists in Las Vegas, Dan Ellis was born in Green Bay, WI and graduated Cum Laude from St. Norbert College with a degree in music theory and composition. Following graduation, Dan took to the seas as a Bandleader and Musician Supervisor for Carnival Cruise Lines, where he met his soon-to-be wife Vicki. Upon moving to Las Vegas, Dan became the leader of one of the longest-running lounge bands in the history of Las Vegas, The Las Vegas Classic Jazz Band, and performed with them at numerous jazz festivals in the U.S. and abroad, including the Guinness Jazz Festival in Ireland. He has played countless shows up and down the strip, and served as pianist and/or musical director for many of them. Dan also toured Japan three times with Sheena Easton, and he is currently musical director for Rich Little, Frankie Scinta (the Scintas), and assistant music director /pianist / ​organist at St. Francis of Assisi Catholic Church. He and Vicki have two sons; Chris and Matt. They currently reside in Henderson, just outside of Las Vegas.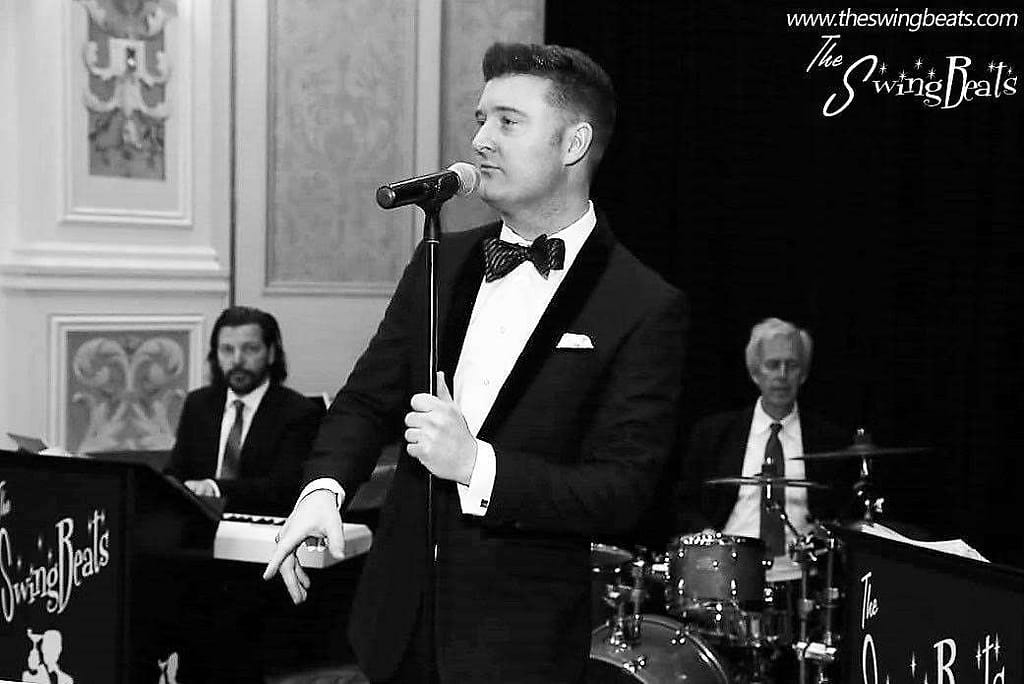 Justin Dean is a Las Vegas based singer of jazz and big band standards of the Great American Songbook, dance floor anthems, and current pop hits.
While having roots in the music and spirit made popular by The Rat Pack, Justin is also influenced by many other artists such as Michael Buble, Tony Bennett, Huey Lewis, Maroon 5, Bruno Mars, & Justin Timberlake. It is Justin's goal to create an upscale atmosphere with well known standards from the legendary crooners, then bring the party with iconic dance classics and high energy pop hits. From cocktails and dinner to the dance floor, the one thing everyone will remember is how much fun they had with Justin and his incredible band!
Since 2007, Justin has appeared on PBS television, been featured in Las Vegas, Detroit, and Atlanta hotels and lounges, and performed for many of the world's largest corporations and their most important events. In 2015, after hearing Justin at the Italian American Club in Las Vegas, Steve Lawrence (of the renowned singing duo Steve Lawrence & Eydie Gorme) said, "Hey, this kid's good!"
Justin's all-star SwingBeats band members are some of the most experienced, world class musicians in the U.S. His team is an A-list comprised of seasoned professionals, some of whom also currently play with Lady Gaga, Andrea Bocelli, John Fogerty, Boyz II Men, and The Righteous Brothers. The band specializes in providing high quality live music exclusively for corporate events, luxury private functions, dinner & cocktail receptions, black tie galas, and weddings worldwide. Justin is passionate about using his love for great songs to, as he says, "keep the spirit alive and give people the best night of music of their lives!"
This is a career that chose him. For years Mike Rayburn was a nationally successful guitarist and comedian with degrees in Classical Guitar Performance and Music Business, voted America's Campus Entertainer of the Year three times in four years.
What most people didn't know is that Mike has always been a personal development and success nerd, studying creativity and innovation, change and it's effects on people, goals and performance (unusual for most artists).